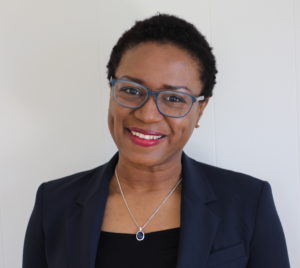 I am an Assistant Professor at Cornell University's Industrial and Labor Relations School (ILR), and a Faculty Associate Member of Cornell Law School.  I am also a Faculty Associate at the Berkman Klein Center at Harvard University and an Affiliate of the Center for the Study of Inequality at Cornell University.
I hold a Ph.D. from the Sociology Department of Columbia University in the City of New York (emphasis on Organizational Theory and Law and Society). My doctoral research on reentry was supported by a grant from the National Science Foundation (NSF).
I am interested in how the law and private firms respond to job applicants or employees perceived as "risky." I look at the legal parameters for the assessment of such risk and also  how technology and organizational behavior mediates risk reduction by private firms. I examine the sociological processes in regards to how such risk is constructed and the discursive ways such risk assessment is deployed in the maintenance of inequality. I also examine ethical issues arising from how firms off-set risk to employees.
My dissertation was an ethnography of a reentry organization that catered to the  formerly incarcerated. In the sum of my published research, I've focused on three populations: 1) the formerly incarcerated, 2) carriers of genetic disease, and, 3) workers with perceived unhealthy lifestyles (obesity, smoking, etc.). Thus, my research is at the intersection of organizational theory, management/business law, privacy, health law, and antidiscrimination law.
My article, Limitless Worker Surveillance, (with Kate Crawford and Jason Schultz) was published and  California Law Review and has been downloaded more than 2,000 times on SSRN and was endorsed by the NYTimes Editorial Board. In addition to the California Law Review, my articles have been published or are forthcoming in the Harvard Business Review, the Northwestern Law Review, The Berkeley Journal of Law and Employment, the Fordham Law Review, the Harvard Civil Rights-Civil Liberties Law Review, the Ohio State Law Review, and in the Journal of Law, Medicine, and Ethics, among others.
I have  a book contract with Cambridge University Press for a book ("The Quantified Worker," forthcoming 2018) that will examine the role of technology in the workplace and its effects on management practices as moderated by employment and privacy laws.
Recent News
I gave the closing plenary address at WORK2017 Conference, Turku, Finland, August, 18th, 2017.
I presented my paper, "Questioning the Brokerage Metaphor: Examining the Role of Reentry Organizations" at the Academy of Management Conference, Atlanta, August 8th, 2017.
I was an invited participant for a workshop, "Technology and the Self" hosted by the Academy of Arts and Sciences and Harvard University, Boston, May 10, 2017.
 I was an invited attendee of the Harvard Business School Digital Initiative Summit, April 12-13, 2017.
I gave a talk at Harvard Law School on what universities should do with their intellectual property, March 27th, 2017.
 I participated on a panel at LibrePlanet conference at MIT on the issue of ethics for algorithms, March 26th, 2017.
I presented on a panel at SXSW on legal and ethical issues regarding the collection of employee health data as part of workplace wellness programs, March 13, 2017.
 I was part of a panel at PRIM&R's workshop on human subject research focusing on the use of genetic information and health data collected outside of the clinical space, March 1, 2017.
 I was invited to testify before the EEOC Commission regarding Big Data and Employment Discrimination, October 13, 2016.
I presented "Limitations of American Health Law for Health Information Exchange," in an Advanced Seminar on Health Information Exchange at the Radcliffe Institute at Harvard University: "Exchanging Health Information: Setting an Interdisciplinary Research Agenda." Cambridge, Massachusetts, September 22-23, 2016.
I presented A Contractual Escape Clause For the Third Party Doctrine, at the New Scholars Workshop, Southeastern Association of Law Schools (SEALS) conference, Amelia Island, Florida, August 07, 2016.
I successfully defended my dissertation, Brokering Freedom, at Columbia University, July 15, 2016.
I presented my paper, "Hiring by Algorithm," at the Lutie Lytle Writing Workshop at Iowa Law School, July 8, 2016.
I presented my paper, "Brokering Freedom: Examining the Social Value of Reentry Organizations in the U.S. Neoliberal economy" at the Buffett Institute of Northwestern University, June 20, 2016.
I gave the closing keynote lecture at the Health Privacy Rights Summit at Georgetown Law on June 8, 2016,
I presented an article and served as a discussant for panel, "Risk, Liability, & Norms in a Digital Age," at the Law and Society Annual Meeting in New Orleans, June 4, 2016.
 I presented Limitless Worker Surveillance, at the Privacy Law Scholars Conference, George Washington University Law School, D.C., June 2, 2016.
I presented a talk Using AI to Reduce Bias in Hiring, at Google Re:Work Conference at Google Headquarters in Mountainview, CA, April 28, 2016.
 I was invited to The White House for #Reentryweek launch of initiatives by Attorney General Loretta Lynch aimed at reintegrating the formerly incarcerated into the labor market, Washington, D.C., April 27, 2016.
I moderated the academic panel for Solutions to Post-Incarceration Employment and Entrepreneurship: The Role of Businesses and Universities, hosted by the Tamer Center for Social Enterprise at Columbia Business School, April 22, 2016.
I presented Hiring by Algorithm, at the Yale Information Society Conference, New Haven, Connecticut, April 2, 2016.
– Quoted in The Guardian: "Wellness programs at work: could your boss be spying on your health?," February 29, 2016.
– I presented "Commercial DNA Collection and the Third Party Doctrine" at the Future Frontiers of Online Privacy Conference Hosted by the University of Toronto School of Law, January 23, 2016.
Media Appearances
– Quoted in Buzzfeed: "Your DNA Could Soon Be Used In Your Work's Wellness Program," November 9, 2015.
– Quoted in CNN: "Workplace wellness programs put employee privacy at risk," October 2, 2015.
– Quoted in Bloomberg: "The Pitfalls of Health-Care Companies' Addiction to Big Data," September 23, 2015.
– Quoted in Nature: "To Share is Human," Nature Biotechnology, Volume 33, number 8. August, 2015.
– Featured in This Week in Health Law (TWIHL) Podcast: GINA, Genetic Discrimination, and Disparate Impact, July 6th, 2015.
– Quoted in MotherBoard Vice: "These Are All the Things That Could Go Wrong with 23andMe's Drug Development," March 19, 2015.
Here is my closing keynote lecture at Health Privacy Rights Summit at Georgetown Law: